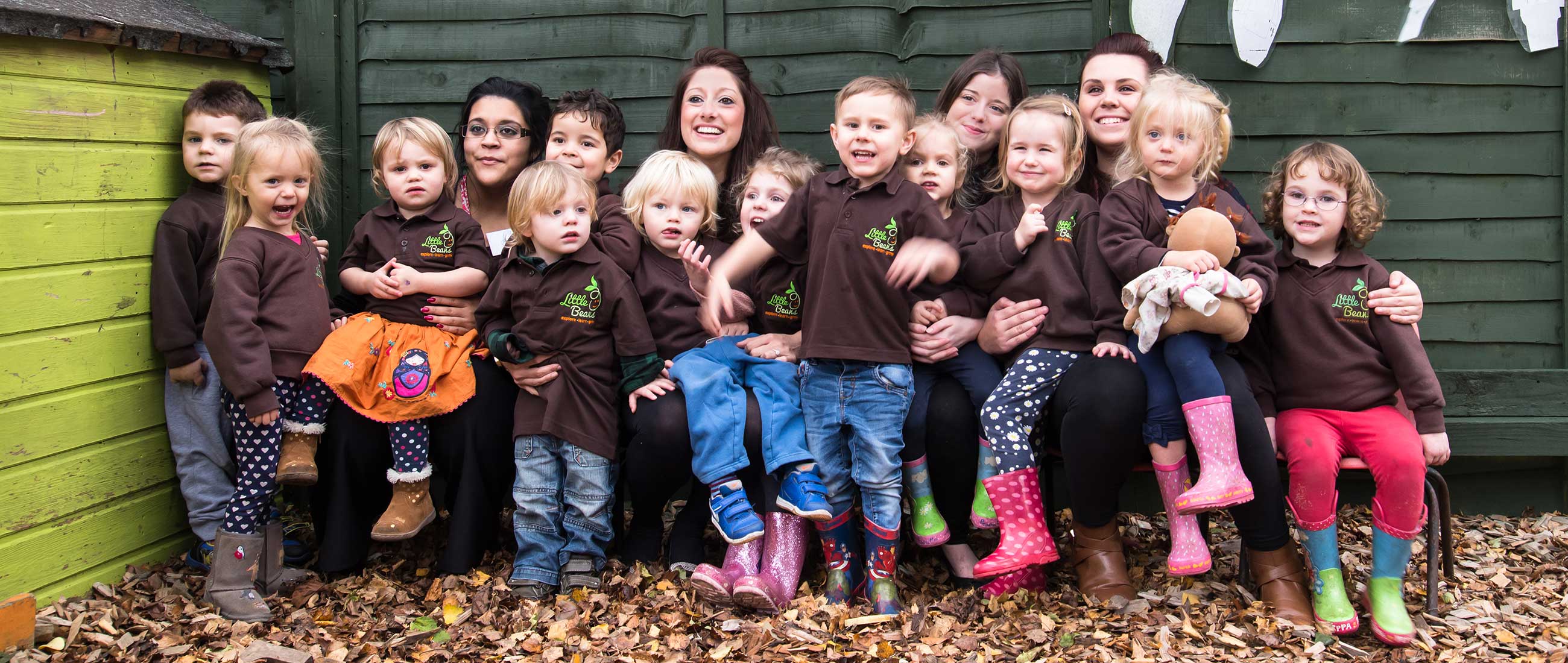 Welcome to
Little Beans Daycare
30 hours funding is available
2, 3 & 4 year old funding available.
Get your FREE entitlement.......
we offer both 15 and 30 hour funding
We believe that each little bean should feel safe, secure and confident; developing strong roots from which to grow. We seek to provide a stimulating "Enabling" environment that is central to the children's learning and development. This allows them to flourish, develop and reach their full potential as unique individuals as well as reaching their early learning goals. The roots that are planted during these early years are vital in developing the skills they need to take with them throughout their lives.
We focus on building secure, positive and strong relationships between children and their key person. This gives children the support and assurance they need to grow and shine in all areas of the Early Years Foundation Stage.
We pride ourselves on engaging with parents and families to create strong, positive partnerships - after all it is you who know your little beans best! 
We are committed to providing a high standard of childcare and to meeting the Early Years Foundation Stage Framework so that each Little Bean:-​
---
Builds knowledge & skills
MESSAGE BOARD
COVID-19 - PLEASE PLEASE PLEASE DO THE RIGHT THING
PLEASE HELP US TO STOP THE SPREAD OF THE VIRUS AND REDUCE RISK TO OTHERS AND KEEP OUR NURSERY OPEN FOR EVERYONE.
WE ARE WORKING EXTREMELY HARD IN DIFFICULT CIRCUMSTANCES TO SUPPORT YOU - YOU NEED TO HELP US DO THAT.
PLEASE DO NOT BRING YOUR CHILD TO LITTLE BEANS IF:-
- YOU ARE SELF-ISOLATING
- YOU OR ANYONE IN YOUR HOUSEHOLD HAS SYMPTOMS
- YOU OR ANYONE IN YOUR HOUSEHOLD ARE WAITING FOR A TEST RESULT OR HAVE HAD A POSITIVE TEST RESULT
- YOUR CHILD HAS SYMPTOMS
IF ANY PARENT/CARER KNOWINGLY DISREGARDS THESE RULES - WHICH ARE LEGAL REQUIREMENTS - THEN THEY PLACE THEIR CHILDREN, OTHER LITTLES BEANS AND OUR STAFF AT RISK AS WELL AS CAUSING DISTRESS TO STAFF AND FAMILLIES AND FINANCIAL LOSS.
WE WILL TAKE LEGAL ACTION AGAINST THOSE THAT KNOWINGLY BREACH THESE EXTREMELY IMPORTANT RULES.
LETS WORK TOGETHER AND UNITE AGAINST COVID19.