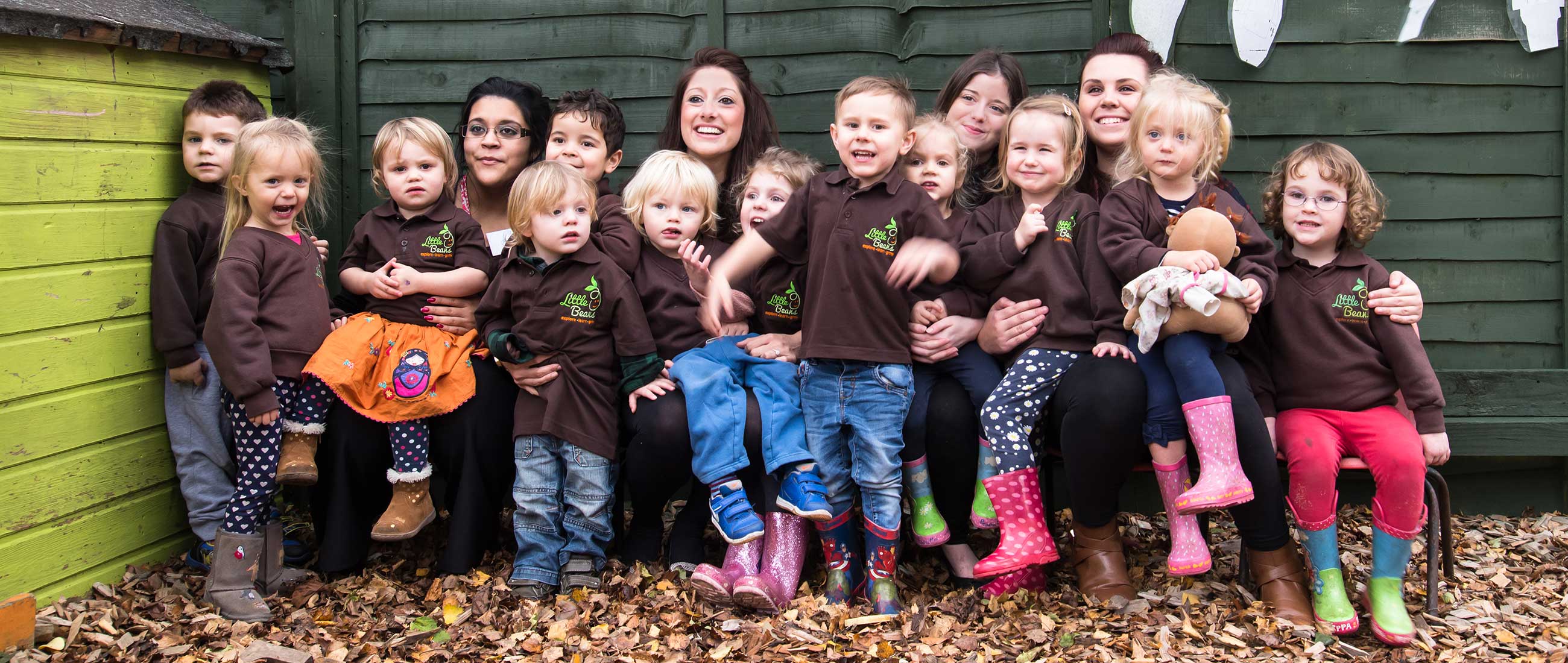 Welcome to
Little Beans Daycare
30 hours funding is available
2, 3 & 4 year old funding available.
Get your FREE entitlement.......
we offer both 15 and 30 hour funding
We believe that each little bean should feel safe, secure and confident; developing strong roots from which to grow. We seek to provide a stimulating "Enabling" environment that is central to the children's learning and development. This allows them to flourish, develop and reach their full potential as unique individuals as well as reaching their early learning goals. The roots that are planted during these early years are vital in developing the skills they need to take with them throughout their lives.
We focus on building secure, positive and strong relationships between children and their key person. This gives children the support and assurance they need to grow and shine in all areas of the Early Years Foundation Stage.
We pride ourselves on engaging with parents and families to create strong, positive partnerships - after all it is you who know your little beans best! 
We are committed to providing a high standard of childcare and to meeting the Early Years Foundation Stage Framework so that each Little Bean:-​
---
Builds knowledge & skills
LITTLE BEANS CLOSURE - CORONAVIRUS/COVID-19 UPDATE
The Government have announced that, along with all schools in England, nurseries are to close from Monday 23rd March 2020 until further notice except for children of key workers and vulnerable children, as part of the country's ongoing response to the coronavirus outbreak.
With deep regret, if you are not a 'key/critical worker', Little Beans cannot current currently provide you with childcare services after the end of the day on Friday 20th March 2020 until we are permitted to re-open properly.

However, if you believe that you are a 'key/critical worker', then please contact us as soon as possible so that we can make arrangements for ongoing childcare to be provided to you.
For those parents/carers/families that we are unable to continue to provide childcare for at this time, please accept our heartfelt apologies – we are obliged to follow these Government guidelines and really hope these measures will help to fight and contain this virus outbreak so that we can all return to our normal lives as soon as possible.
We are told Government funding will be available to us during this interim period which will help to pay towards the operational costs including our Little Beans staff team. We cannot offer any refunds of fees already paid for the period from and including the closure date of 23rd March 2020. These funds are already designated for operational costs that have been or remain to be paid as well as to be able to pay our staffing team. However, we will 'credit' those parents who have paid fees (not the funded hours) to future childcare hours when we properly re-open and your child returns to Little Beans.
We appreciate some of you may not be financially able to do so. However, if you are able to continue making all/some fee payments (through voucher schemes or perhaps you are still working or are getting tax credits) then these payments will help greatly to ensure we can meet the ongoing operational costs through this time and so that we can retain our fantastic staff and re-open again when this temporary closure/reduced operation is lifted. If you continue to pay fees in this way, they will be credited to future childcare hours when we re-open and will enable us to keep your child's place at Little Beans.
It may be difficult for us to reach all of you whilst we are temporarily closed and so please stay in touch and follow events and updates which we will post on our website and Facebook pages.
This has been a devasting time for us and we are going to miss all our little beans so much - as well as our families and carers. Thank you all for your amazing support and patience during this very difficult time. We wish you and all our Little Beans well – keep safe and

keep following the government guidelines. We look forward to seeing you all when we re-open as normal once we are allowed to do so.
The Little Beans Team