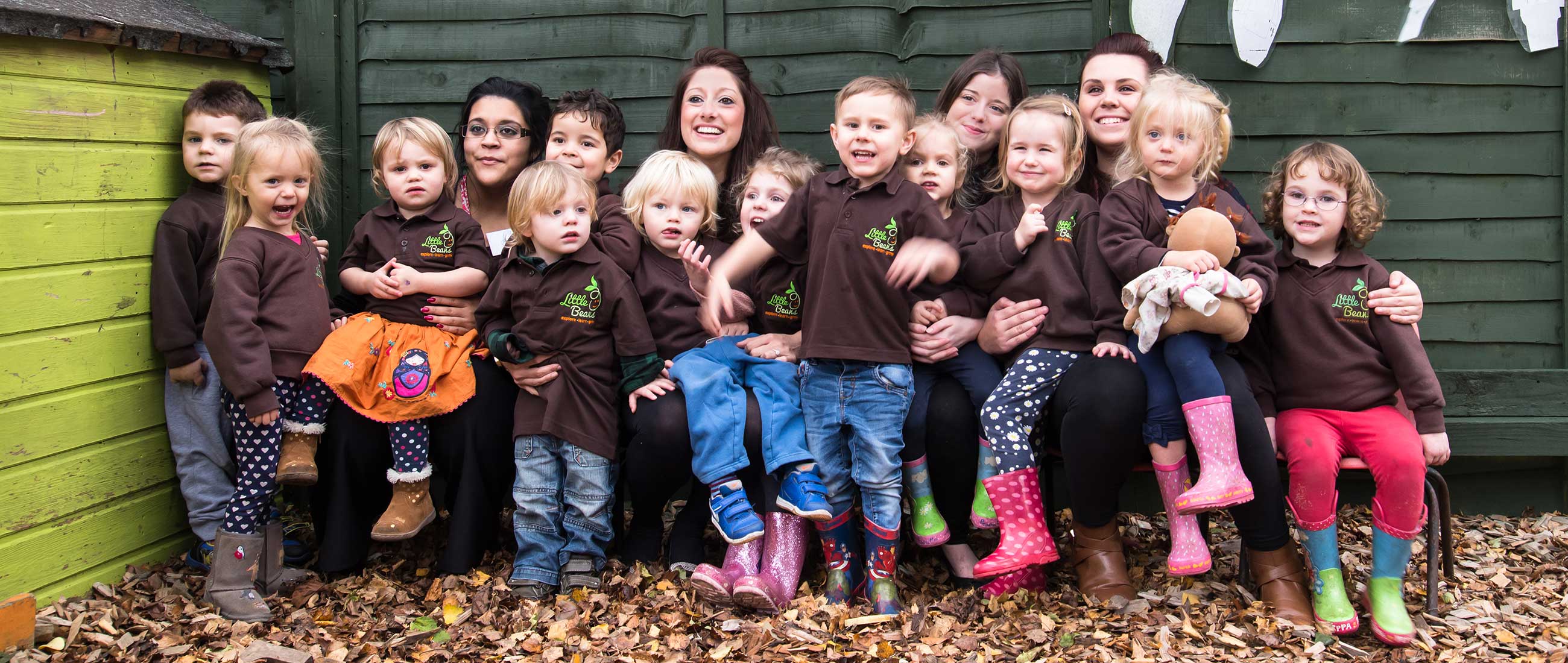 Welcome to
Little Beans Daycare
30 hours funding is available
2, 3 & 4 year old funding available.
Get your FREE entitlement.......
we offer both 15 and 30 hour funding
We believe that each little bean should feel safe, secure and confident; developing strong roots from which to grow. We seek to provide a stimulating "Enabling" environment that is central to the children's learning and development. This allows them to flourish, develop and reach their full potential as unique individuals as well as reaching their early learning goals. The roots that are planted during these early years are vital in developing the skills they need to take with them throughout their lives.
We focus on building secure, positive and strong relationships between children and their key person. This gives children the support and assurance they need to grow and shine in all areas of the Early Years Foundation Stage.
We pride ourselves on engaging with parents and families to create strong, positive partnerships - after all it is you who know your little beans best! 
We are committed to providing a high standard of childcare and to meeting the Early Years Foundation Stage Framework so that each Little Bean:-​
---
Builds knowledge & skills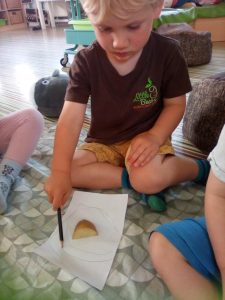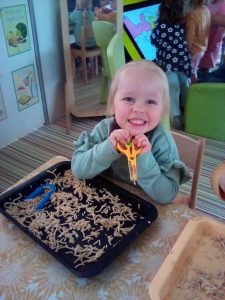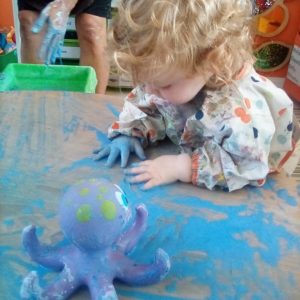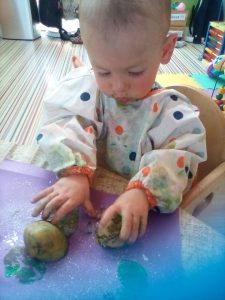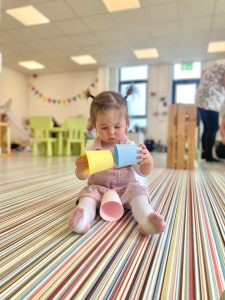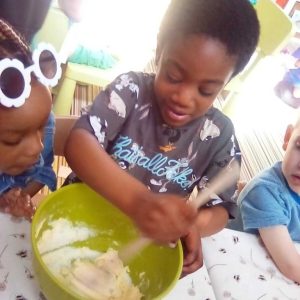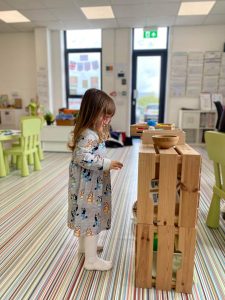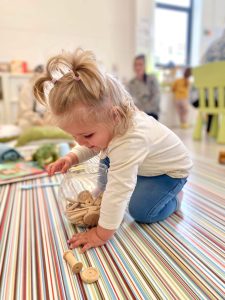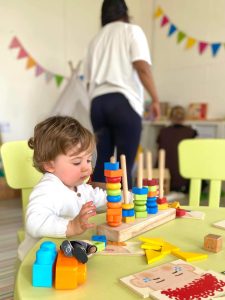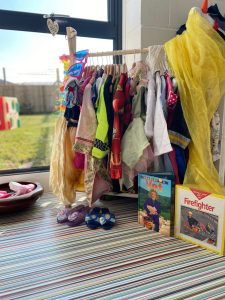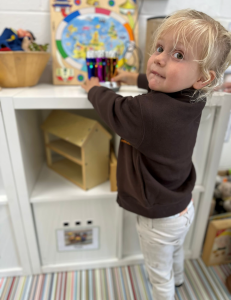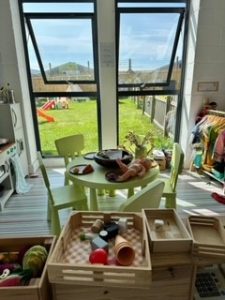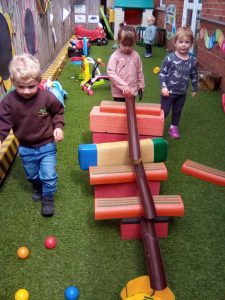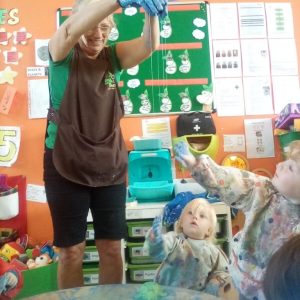 Our Parent's Views:
The team at Little Beans are amazing. They are so caring and thoughtful. They always take the time to check in with us on the door at both drop off and pick up, making sure our little one is happy and all good. They always have engaging activities set up ready to go each day, creating such a great environment to learn and develop. Really considering the children and their individual needs. 

The children are supported and encouraged to be independent. Our little boy is thriving and the team at Little Beans are such an important part of his and our life.  The big beans at Little Beans rock!  Thank you for all that do. 

...........................................................................................................

My wife and I have been impressed with Little Beans right from the very first visit.

At the first visit Theo was invited to engage in circle time whilst we were looking around. Staff are rigorous in implementing their protocols, such as always ensuring we remove shoes, safeguarding checks when Nanny has collected our son and meeting his dietary requirements.

We feel that Little Beans is incredibly well run. Senior staff and the manager are very competent and efficient. All of our queries, both administrative and care related, are always responded to and dealt with quickly. All staff exhibit a caring and engaging attitude. They seem to genuinely know Theo, his needs and interests. Even staff working in the older rooms know him and engage with him on the occasions when they've seen him at drop off and pick up.

Theo has continually developed and markedly grown in confidence joining last year. The daily activities and themes of the month are varied and engaging. Staff support and encouragement him to be independent. Soon after joining he learnt to feed himself using a spoon or fork, and was washing his own hands. Most importantly for us, Theo loves each day that he spends at the nursery.

..........................................................................................................

Our family has been using Little Beans Garland (LBG) for almost 7 years. We have had nothing but a positive experience for the whole time. Our children have flourished and have been cared for in every way we could wish. They have been supportive of our family and assisted us in supporting our child's development.

Their observations are thorough, well communicated and they are prompt to pass on any information. We have no issue in contacting them to discuss any concerns. They provide a safe and loving environment for our children and we have every confidence in the whole team. The setting, whilst smaller than some, has allowed our children to socialise outside of their age-groups. The familiarity of the setting is of a comfort to them. 

Both our children are quite different and they have both been catered to in regards of their strengths. Our eldest left LBG completely ready for school and transferred very easily. The activities on offer, particularly music and dance are very much enjoyed. We would love to see more of that. The children are fed a great variety of foods and try things at LBG that they hadn't at home.  Although some time ago now, their actions during the pandemic were exemplary.  Providing videos to keep those at home in contact with the staff and setting. Communication was brilliant under the most difficult of circumstances. 

In short, we love LBG and all of the team, and continue to be impressed. We are excited to see how our daughter continues to grow during her time there. 

..........................................................................................................

I just wanted to write a short email explaining why I have chosen Little Beans as my nursery for so many years! 

Little Beans have taken care of all 4 of my children over the years, my youngest 2 still attend Little Beans in a weekly basis. All of the staff are so welcoming and can handle the difficulties of upset children going through the doors. 

Amy is amazing at running Little Beans, there is always a club on during the day and she helps the children thrive in the setting.

She not only looks after the children in her care but also the parents of those children. She is always checking in making sure the parents are okay and is on hand to answer any questions that might arise. 

The Little Beans staff always make sure I am up to date with what my little ones have done for the day and keep me informed of milestones they may have achieved at the nursery. Knowing I can look on tapestry and see both my children smiling and playing away really puts my mind at ease. 

Little Beans also take concerns seriously, my little one has a speech delay but Little Beans are keeping me up to date weekly with the progress she is making at the nursery and what I can do at home. 

The chef at Little Beans makes sure my children are eating a variety of foods and making healthy meals. My kids definitely love the food the best! 

The monthly newsletter is a life saver to me as I can see what meals they are having on a weekly basis and what they are celebrating that week.

There is not a single fault with Little Beans and if I ever decide to have any more children they will 100% be attending Little Beans. It is a fantastic nursery and they deserve all the praise I could give them! 

I am incredibly proud to be a Little Beans Parent!

..........................................................................................................

I am very happy with the care of both of my girls. Amy has always been present and helpful if we have had any concerns. All nursery staff have always been easy to approach and friendly. I would always recommend to friends.

The girls have thrived at little beans and I love seeing their updates on tapestry every day.

..........................................................................................................

I'm really pleased with the provision that's provided for both my boys. It's a nurturing environment that is welcoming and fun to be in. I really like the range of activities on offer for both boys because it provides a good balance in terms of their interests.

The communication provided by the nursery is very positive. Reading Tapestry provides a really good insight into their day and it's great to share with the boys when they're at home. I also like the extra activities you provide. Music, French, Cooking and Dance is well received - especially from ***** who talks lots about those elements of the day. Staff are also very friendly and welcoming. ***** talks fondly of the different practitioners who have supported him and I know ***** has built some strong relationships with everyone in the Baby room.
We really appreciate our parents and carers taking the time to provide feedback. Kind words like these mean a great deal to us and it is incredibly rewarding to know that our efforts have contributed positively to our families.
Thank you from The Little Beans Team!