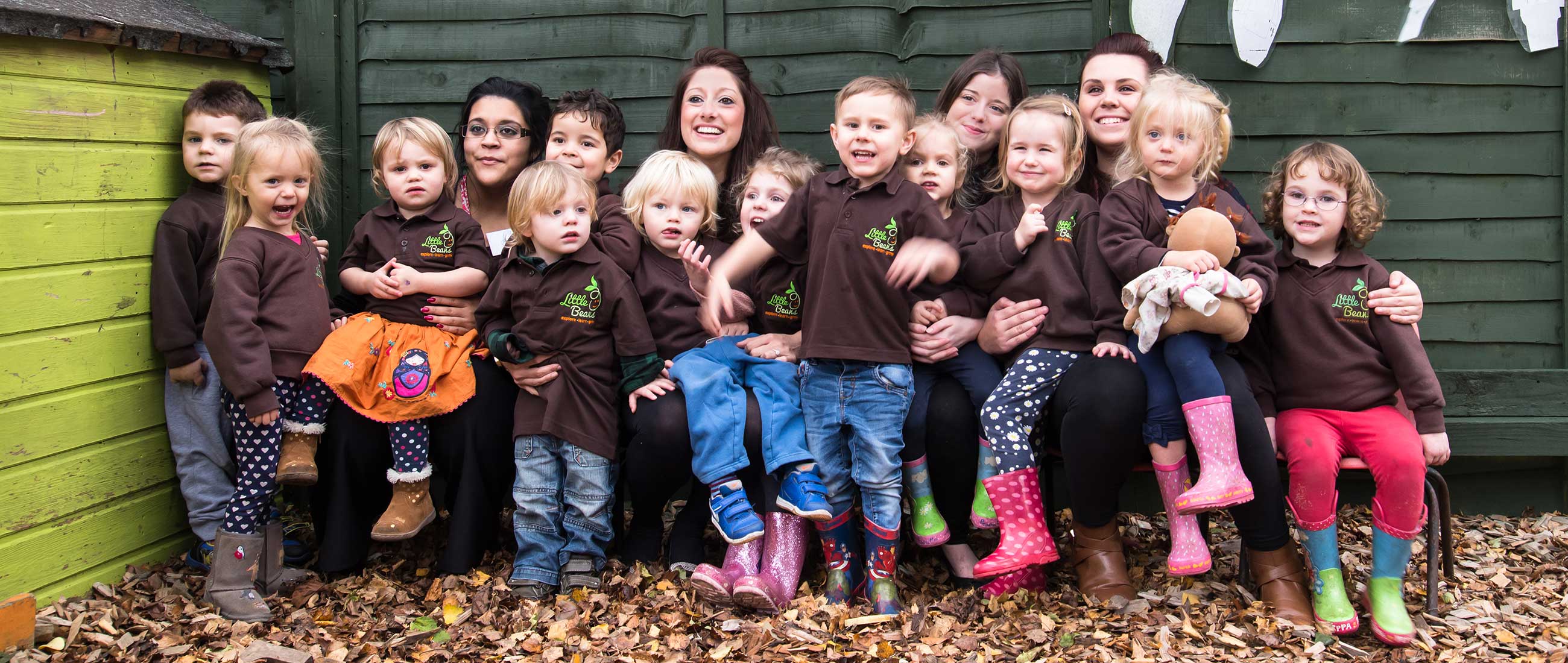 Welcome to
Little Beans Daycare
30 hours funding is available
2, 3 & 4 year old funding available.
Get your FREE entitlement.......
we offer both 15 and 30 hour funding
We believe that each little bean should feel safe, secure and confident; developing strong roots from which to grow. We seek to provide a stimulating "Enabling" environment that is central to the children's learning and development. This allows them to flourish, develop and reach their full potential as unique individuals as well as reaching their early learning goals. The roots that are planted during these early years are vital in developing the skills they need to take with them throughout their lives.
We focus on building secure, positive and strong relationships between children and their key person. This gives children the support and assurance they need to grow and shine in all areas of the Early Years Foundation Stage.
We pride ourselves on engaging with parents and families to create strong, positive partnerships - after all it is you who know your little beans best! 
We are committed to providing a high standard of childcare and to meeting the Early Years Foundation Stage Framework so that each Little Bean:-​
---
Builds knowledge & skills
MESSAGE BOARD
SUMMER IS DEFINITELY HERE! D

ue to the increase in temperature, please ensure your child attends nursery wearing SUNCREAM and a HAT
. Could you also bring in a
NAMED BOTTLE
of
SUNCREAM
(Factor 30 minimum) to be applied at nursery. Or you can pay £3.50 to Little Beans for it to be applied to your child all year!
COVID-19 things to remember:-
* Please comply with physical distancing rules at drop off and pick up times – including use of the car park area
* Children should not bring items from home into Little Beans unless absolutely essential for their wellbeing (including drink bottles - we will provide cups)
* Children should not attend if they have symptoms or are self-isolating due to symptoms in their household
* Wash your hands, wash your hands, wash your hands :)
30 HOURS FUNDING REMINDER
The deadline to reconfirm eligibity for 30 hours funded childcare is 31st August 2020.
You must have a valid code by the end of the month before a new term starts on 1st September 2020.