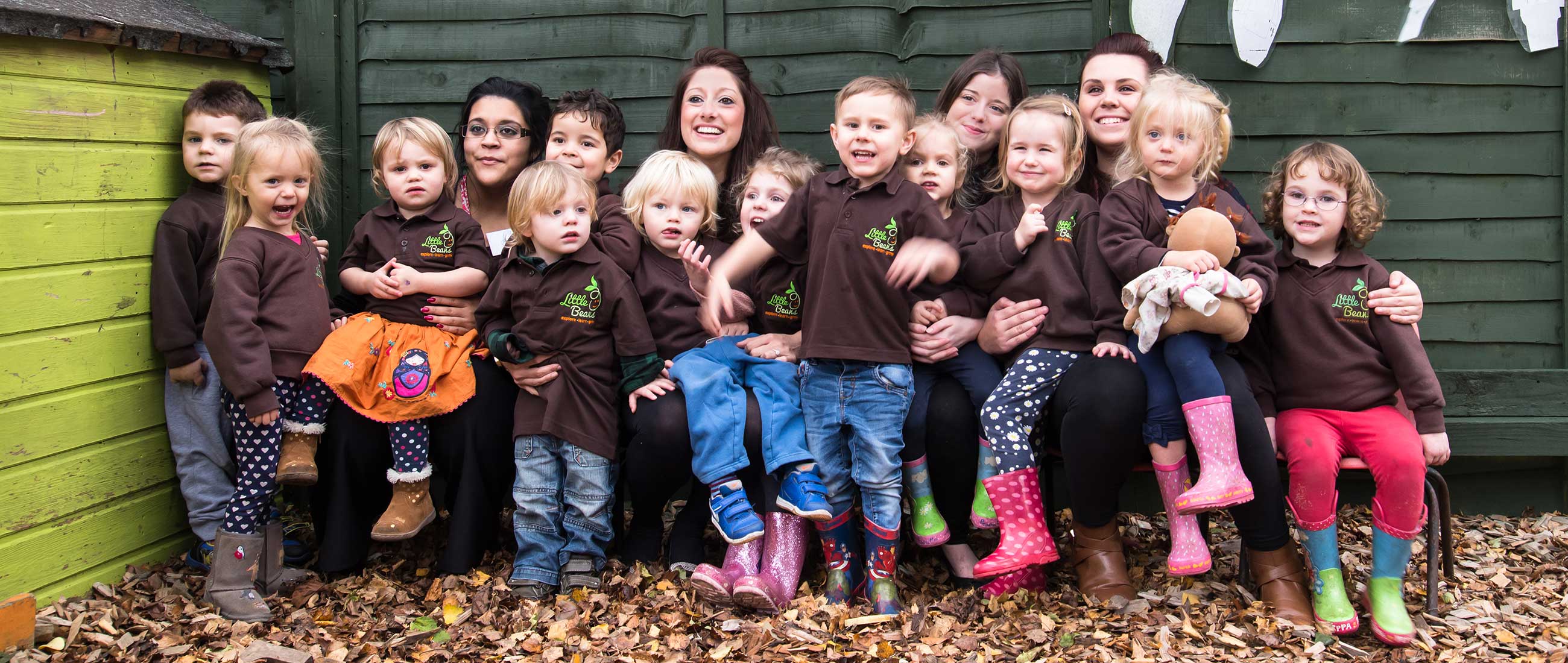 Welcome to
Little Beans Daycare
30 hours funding is available
2, 3 & 4 year old funding available.
Get your FREE entitlement.......
we offer both 15 and 30 hour funding
We believe that each little bean should feel safe, secure and confident; developing strong roots from which to grow. We seek to provide a stimulating "Enabling" environment that is central to the children's learning and development. This allows them to flourish, develop and reach their full potential as unique individuals as well as reaching their early learning goals. The roots that are planted during these early years are vital in developing the skills they need to take with them throughout their lives.
We focus on building secure, positive and strong relationships between children and their key person. This gives children the support and assurance they need to grow and shine in all areas of the Early Years Foundation Stage.
We pride ourselves on engaging with parents and families to create strong, positive partnerships - after all it is you who know your little beans best! 
We are committed to providing a high standard of childcare and to meeting the Early Years Foundation Stage Framework so that each Little Bean:-​
---
Builds knowledge & skills
INFORMATION BOARD
Handwriting is an incredibly complex skill.
Before children can hold a pencil, they need to be able to sit up and move their arm independently of their body. They need to be able to isolate their fingers to hold their pencil. Before a child can hold their pencil effectively, they need to be able to sit up. Sitting requires adequate postural control. Postural control is our ability to keep our bodies stable when we are stationary and when we move. It is essential for us to be able to use our arms, hands and fingers with good control. Imagine a building. In order for it to stand up, there needs to be strong foundations underneath. Without strong foundations a building would fall over.
Our foundation is postural control. Postural control starts developing from the moment a child is born. Initially, babies have no postural control. Even their heads need to be held and supported. Over time a baby can hold their head up and then push up on their arms and roll over. Tummy time helps to develop these skills and helps with shoulder stability. In order to hold their pencil with their fingers children first need to be able to isolate their fingers from their palm. Initially, when they hold a pencil, a child will grasp their entire hand around it. This is because they have not developed the hand control to isolate their fingers from their palm.
As they have more experience with fine motor activities, children establish more control over their fingers. This is what allows them to hold their pencil with their fingers and eventually develop a dynamic pencil grasp. Playdough and messy play are great tools to help develop these skills as well as singing finger songs like "Two Little Dickie Birds".
Handwriting is a complex activity. Pre-writing skills or 'mark making' skills are the things a child needs to be able to do before they are ready to write. This includes being able to colour and trace inside lines, and to draw certain shapes. Shapes such as vertical and horizontal lines and circles form the foundation of most letters.