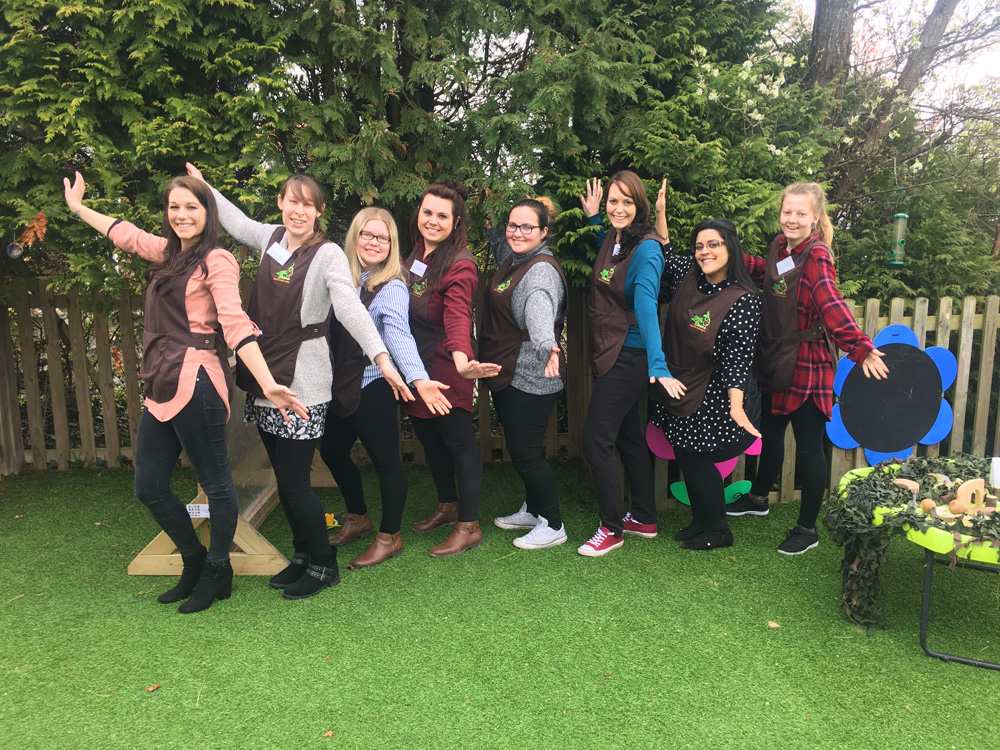 Little Beans Fernside recently closed due to proposed residential redevelopment of the premises. We are still operating at our Garland Road site and our amazing Fernside Road team are supporting Garland Road whilst we find new premises.
WATCH THIS SPACE FOR UPDATES ON ALTERNATIVE PREMISES FOR LITTLE BEANS FERNSIDE!!

Breakfast and after school clubs for St.Mary's Catholic Primary School everyday now at our Garland Road site!
All members of the team at Little Beans are committed to undertaking ongoing development and training. We regularly attend courses to keep improving and hold regular team meetings to share information and provide feedback on any courses that we attend. THE FERNSIDE ROAD TEAM BELOW ARE SUPPORTING OUR GARLAND ROAD TEAM UNTIL WE FIND ALTERNATIVE PREMISES 
---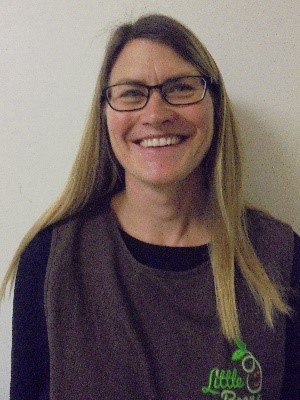 Anne-Marie - Supporting Manager & DSL
"I gained my BA (Hons) Early Years in 2014 and have worked in Early Years sector for over 15 years, being in management for the last 10 years. I am dedicated to providing a stimulating environment for children to grow and develop. I am passionate that children grow from experiences that promote independence, thus enriching their self-esteem and confidence. I continually ensure that a high level of care and education is given to all children and their families. With two teenagers at home, I come with a wealth of experience!"
Qualification: BA Hons Degree in Early Years Education
---
Georgia – Deputy, DSL, SEND CO-ordinator and Level 3 childcare practitioner
"I am now Level 3 qualified and have been working for Little Beans for some years now. I am very happy at Little Beans and I love coming to work and interacting with all the children and all staff members. I hope that I continue to develop lots of new skills whilst at Little Beans and continue to provide an exciting learning place for all Little Beans."
Qualification: Level 3 - Diploma in Children and Young Persons Workforce.
---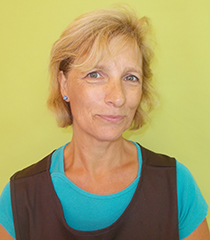 Maria - Practitioner, Family Worker (Level 3 Early Years & Level 3 Therapeutic Skills) and cover Deputy & DSL
"Working from home as a childminder and foster carer, I have gained 25 years in childcare. I have 5 children and 4 grandchildren to add to my experience and inspiration. I am very passionate about children learning through play and their experiences through those very important early years. My motto in life is 'to inspire to be inspired'. I love being part of Little Beans as where else can I play all day. I am looking forward to working with the Little Beans and their families knowing that every day I learn something new and go on imaginary adventures supporting the children to reach their full potential in an inspirational environment"
Qualification: Level 3 Early Years & Level 3 Therapeutic Skills
---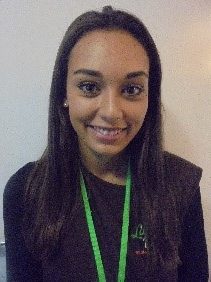 Channelle -

Baby Room Practitioner - L

evel 2 in Children and Young Persons Workforce

"I have gained a Level 2 in childcare. I am excited to be part of the little beans team and gaining more knowledge about child development. I am now studying for my Level 3 qualification in childcare whilst working here."

Qualification: Level 2 in Children and Young Persons Workforce, working towards Level 3 in childcare and Early Years 
---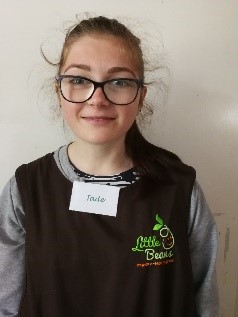 Jade -

2 Year Old's Room Practitioner

"I'm really excited to be working with the Little Beans team and completing my level 2 quliafication. I love reading stories to the children and look forward to learning more about working in a nursery setting."

Qualification: Level 2 in Childcare and Early Years
---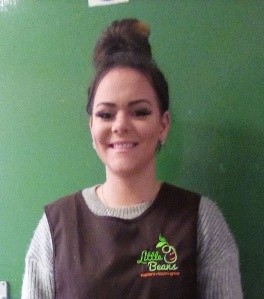 Paige - Pre-school Apprentice
"I have recently joined Little Beans and I'm looking forward to being part of the team. I have a passion for childcare and helping the nursery and children to have the best experience possible."
Qualification: Working towards Level 2 in Childcare and Early Years
---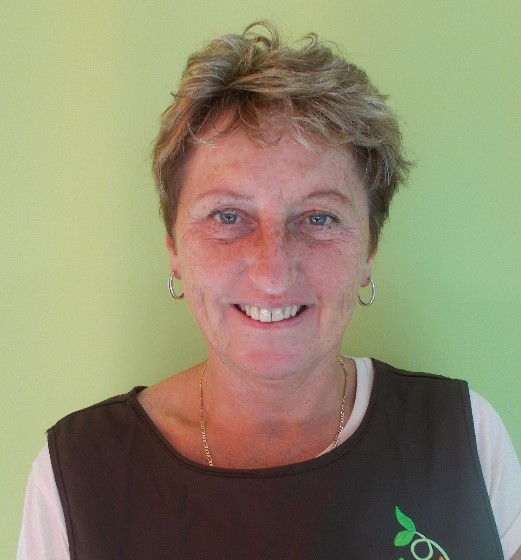 Irene - office administrator
"I have worked in Administration Roles for the last 23 years, I am joining Little Beans as Office Administrator. I am looking forward to working in this new environment with the children. I enjoy spending time with my ever growing family with 2 Children and 5 Grandchildren. In my spare time I play netball weekly, I also enjoy eating out & visiting new countries on our holidays"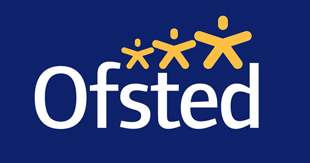 ---