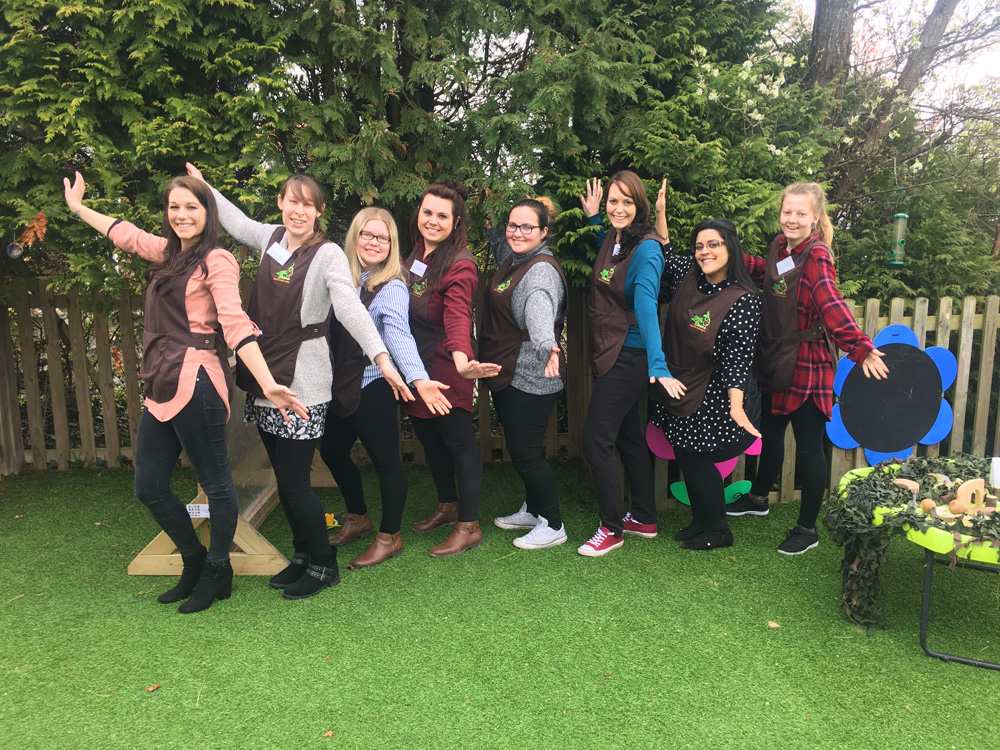 Little Beans Fernside is a great environment for children, especially with our big outside space. We are situated in a converted house split into an upper floor area and a ground floor area. The upper floor is our baby area - this is spacious and bright with our signature candy stripe cushioned lino flooring that gives our babies comfort and fun! We limit the baby room to 6 spaces per session. Our baby beans benefit from their very own private garden area which is tailored to their specific needs and age group.
The lower floor is our pre-school area where we have a maximum of 18 children at any one time. Our Pre-schoolers enjoy free flow access around the lower floor play room and activity room as well as out to our lovely large garden. The garden has a pirate ship, mud kitchen, sand pit and much more all set out on our recently laid artificial grass which creates an enjoyable but safe environment for our little beans to love spending time in.
Our overall maximum capacity at Little Beans Fernside is 24 children. We feel this makes our environment nurturing and personal to our little beans combined with exceptional care from our committed team!

Breakfast and after school clubs for St.Mary's Catholic Primary School everyday!
All members of the team at Little Beans are committed to undertaking ongoing development and training. We regularly attend courses to keep improving and hold regular team meetings to share information and provide feedback on any courses that we attend.
---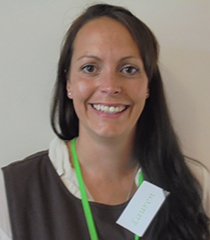 Lauren - Manager and DSL
"I originally trained as a Montessori Directress in 1999 and from this I went on to work in Montessori nurseries in Dorset until I came back to Poole based nurseries about 14 years ago. I then worked in a range of settings that weren't Montessori but I learnt how to incorporate the skills of my training in the settings I managed.
I have trained to L3 Safeguarding, Paediatric first aid training and a BA Hons in Early Years, from this I then went on to gain my Early Years Professional Status in 2012. I regularly keep up to date with training and I am always eager to improve my knowledge and skills.
I have a very hands on approach, I like to give children real opportunities to learn from and to problem solve with. I believe this is the best and most fun way for children to learn. Children flourish better when they are driven by excitement and wonder"
Qualification: BA Hons Degree in Early Years and Early Years Professional Status
---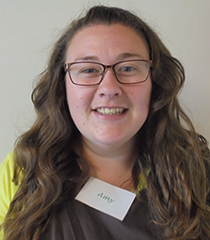 Amy - level 3 childcare practitioner and DDSL
"I am very excited to have joined the Little Beans team! I completed my Level 3 Early Years Educator in September 2016 at Bournemouth and Poole college. I have been working in Childcare for four and a half years and have a passion for working with children. I began as a Level 2 Apprentice, then completed my Level 3 and then progressed onto being a leader of a setting I managed. I am looking forward to having lots of fun exploring new activities with the Little Beans children and meeting all of the parents! "
Qualification: Level 3 diploma in Children and Young Persons Workforce
---
Georgia – Baby Room Practitioner
I have just completed myLevel 2 apprenticeship with Little Beans and my ambition is to carry on to achieve my Level 3. I enjoy working with children of all ages, I especially enjoy messy activity's such as painting and craft with the children."
Qualification: Level 2 and working towards level 3 - Diploma in Children and Young Persons Workforce.
---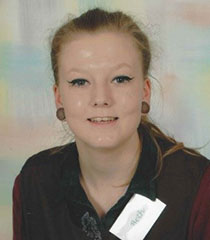 Bethany – Preschool Practitioner and acting deputy
"I work in the preschool team at Little Beans and I really enjoy planning and carrying out outside energetic activity's for the children. I have been in childcare for over a year and I am now working towards gaining my Level 3 qualification in childcare. I am a friendly, hard-working person with a positive attitude."
Qualification: Level 2 and working towards level 3 - Diploma in Children and Young Persons Workforce.
---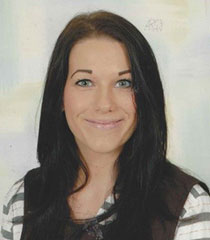 Carmen – Accounts Manager
"I have spent 5 years working in childcare, from working in a childcare setting, to being a nanny. I am also a mummy which gives me the best experience of all.  Before this I worked in customer service and administration roles in banks. So, for me Little Beans are the perfect work environment, and I'm extremely excited to be working the little beans team as office administrator. I'm a very social person, and spend my weekends and evenings having lots of adventures with my four-year-old daughter, and our family and friends, and am now looking forward to having the Little Beans team as my new work family."
---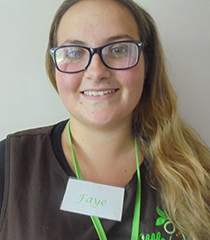 Faye - Apprentice (currently on maternity leave)
"I am currently studying my Level 2 apprenticeship with Little Beans. I feel I am a very happy, bubbly and reliable person. My goal is to also study for my Level 3. I enjoy many different activities, especially the messy ones, such as painting and making crafts with all the children."
Qualification: Working towards Level 2 diploma in Children and Young Persons Workforce. 
---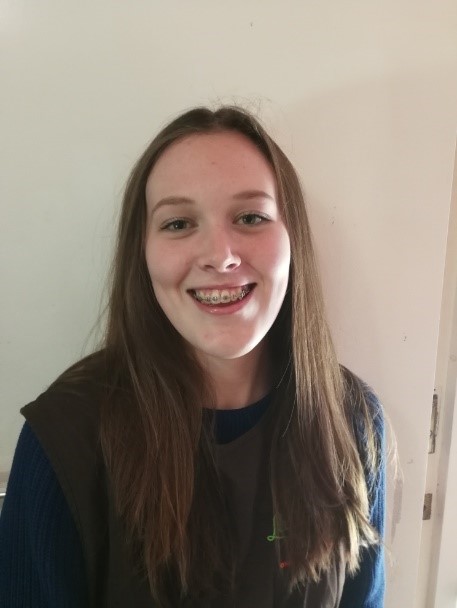 Shannon - Apprentice
"I have recently joined the Little Beans team and I am really excited to bring my drama teaching skills to the setting. I will also be studying towards my Level 2 Qualification whilst working with the children".
Qualification: Working towards Level 2 diploma in Children and Young Persons Workforce
---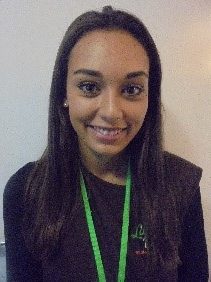 Channelle - Apprentice
"I have gained a Level 1 in childcare. I am excited to be part of the little beans team and gaining more knowledge about child development. I am now studying for my Level 2 qualification in childcare whilst working here."
Qualification: Level 1 in Children and Young Persons Workforce working towards level 2
---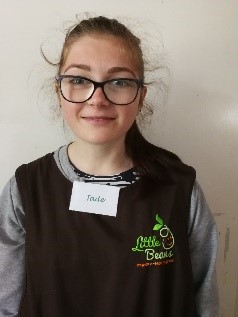 Jade - Apprentice
"I'm really excited to be working with the Little Beans team and completing my level 2 quliafication. I love reading stories to the children and look forward to learning more about working in a nursery setting."
Qualification: Working towards Level 2 in Childcare and Early Years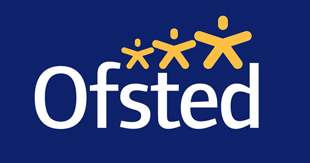 ---